You can also apply filters, positioned in the left hand side of the screen, to help you browse through contacts better and faster.

Pick up from the predefined options, including Name, Title, Email, Phone, Preferred Contact Method and Quiet Hours

1. Once you navigate to Contacts, look at the right hand side of the entire screen

2. Click on Add new

3. Fill in as many details as possible about your contact's name, all email addresses, phone numbers and physical address (if provided)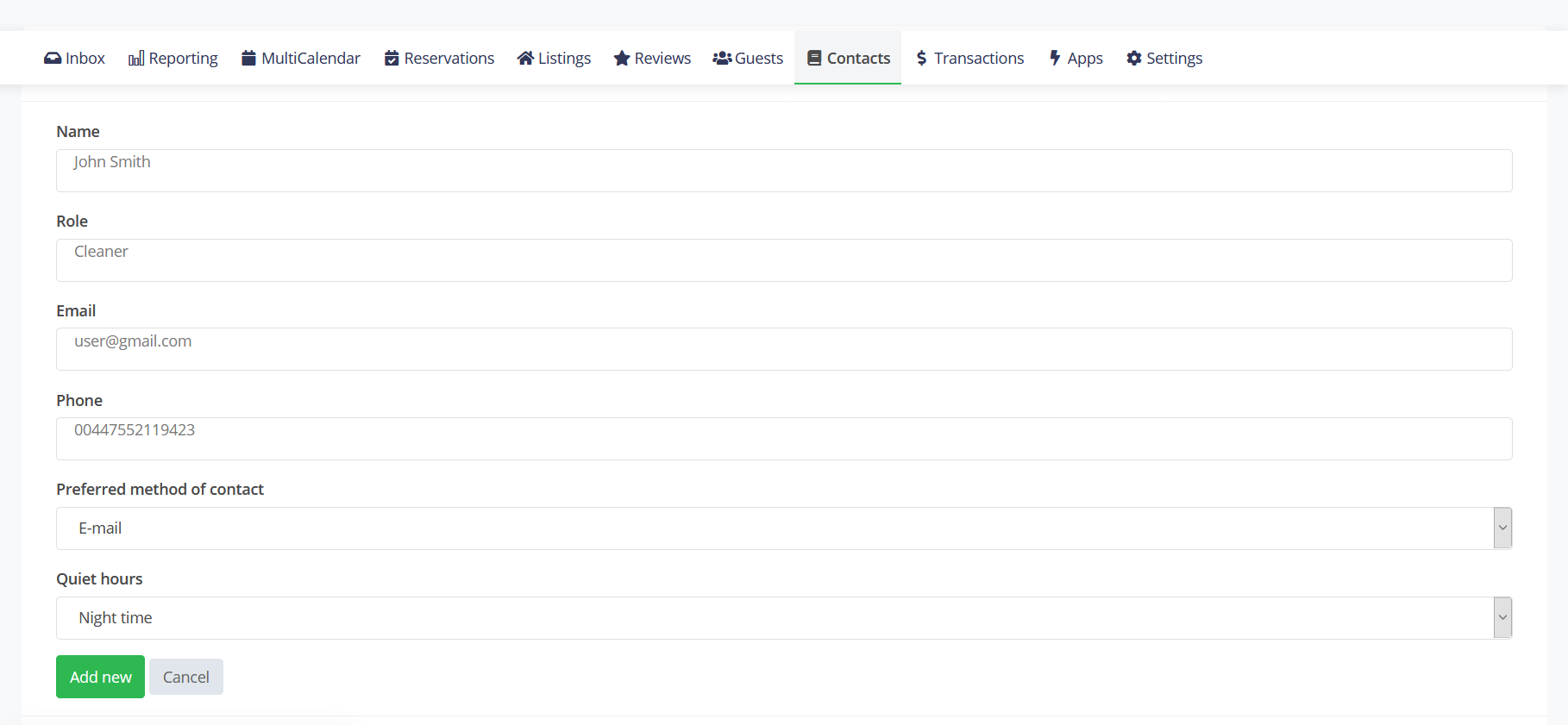 4. Make sure to ask your contact for his/her preferred method of contact and fill it in in the next section, selecting from three predefined options- email, phone call or text message. This will make communication it as comfortable as possible for all parties.

5. To make sure you have Fantastic communication with your contacts, you can also select to add Quiet Hours among three predefined options - Night time, Day time or None.