How to activate the Answering Machine?
The Answering Machine sends instant automated messages to your guests to let them know that you'll get back to them at your first convenience.
You can activate the Answering Machine by following these steps:
Go to the

Apps section

on your FantasticStay dashboard




Select

Answering Machine




Toggle the slider

For the first message to ON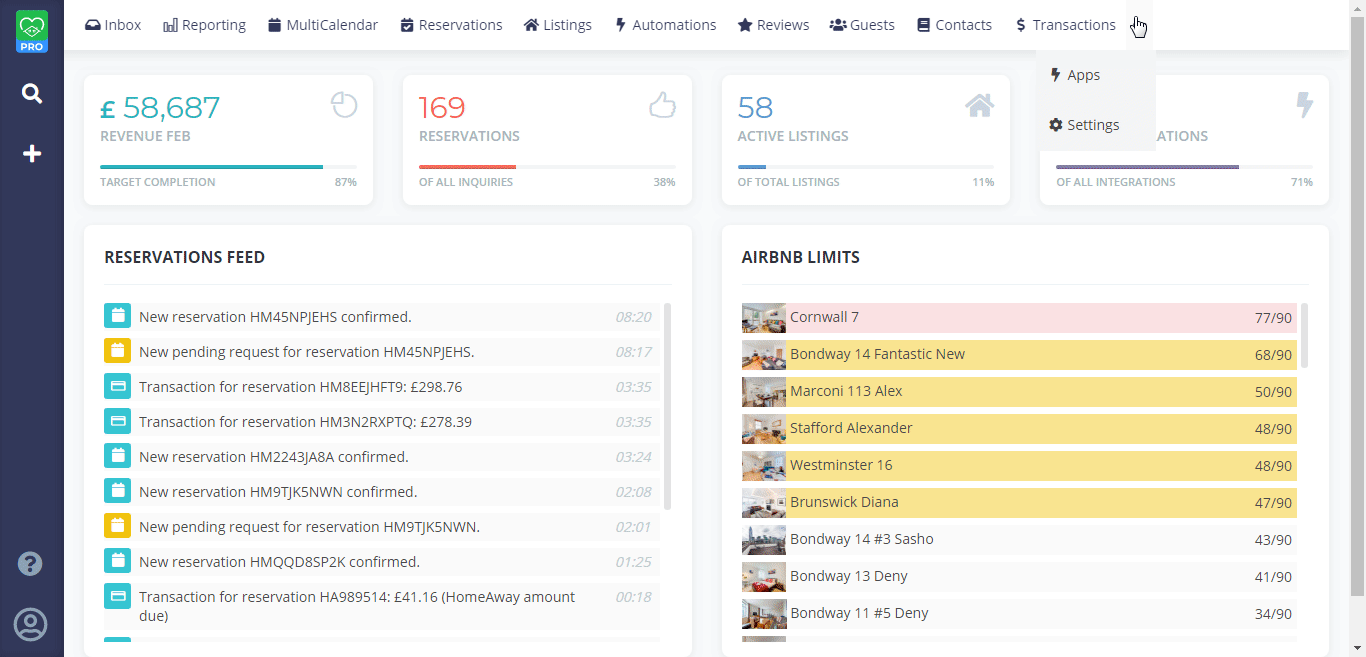 In the Settings section (for non-confirmed guests) are the mandatory fields that you need to fill in.
Set up time delay

- You can choose when the message to be send to your potential guests. We recommend setting up the message to be sent 3 minutes after you receive an inquiry.




Message

- FantasticStay allows you to create your own message templates.

You can fully personalize this message. We offer a

long list of dynamic variables

to help you create your template.
Related Articles

How to activate the Fantastic services?

Fantastic Services is a primary function that allows FantasticStay to manage all aspects of your listing and must be always on. ​When OFF, your listing will be considered as 'inactive', it will not appear in your MultiCalendar or any other section ...

How to activate the Email Grabber?

Email Grabber sends out an automated message after your guest confirms a reservation. You can decide when and what the message says, but make sure to include language that prompts your guest to share his/her real email address. Once your guest ...

Getting Started with FantasticStay

FantasticStay is a robust Airbnb and Vacation Rental management platform that helps you manage your channels and listings, optimize your messaging, payments and team and save you time while doing it. We are property managers ourselves and throughout ...

Roles and Permissions

From FantasticStay you have the possibility to assign a Role to each User created. There are six predefined Roles: CEO, Member, Revenue Manager, Assistant, Listing Owner, and Housekeeper. Each Role has different permissions: Role Permissions CEO ...

How to connect to Booking.com

FantasticStay has a direct interface connection with Booking.com. This allows property managers to have instant synchronization of all of their Booking.com listings data. This is a quick guide on how to connect your Booking.com listings with ...