How to change your prices?
For your convenience, FantasticStay provides you with the ability to change your prices for any specific listing and any desired date or period of time in two easy ways - from your MultiCalendar & Listings section.

To change your prices from the MultiCalendar, follow these steps:
Go to the MultiCalendar section on your FantasticStay dashboard

Select the desired date for the desired listing

In the window that will pop up, adjust the price

Save changes

You can filter the listings by city and tag and easily adjust your property's prices for holidays, weekends, etc.

If you'd like to adjust prices in bulk, you best do that from the Listing section. From there you can apply the same filtering options.

To change your prices in bulk from the Listing section, follow these steps:
Go to the Listings section on your FantasticStay dashboard
Select the listings you want to adjust the prices for

Click the Edit button on the top right corner

Fill in the fields

Save changes

That will allow you to adjust your security deposit, extra guest fee, cleaning fee, and %Mark-ups for any channel, excluding Airbnb.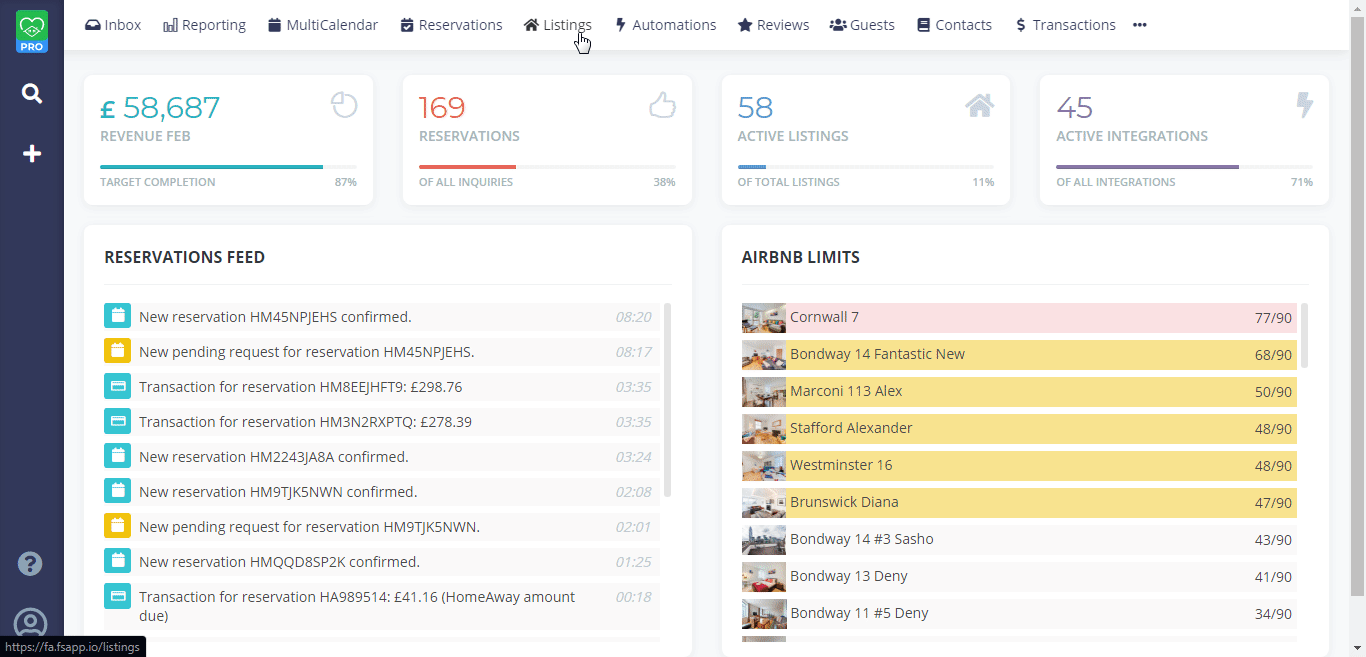 Related Articles

How to change cancellation policy in your channels

As you might have noticed, at the moment there is no option to edit your cancellation policy in FantasticStay. Until this is further implemented this is how you change it across all your channels: 1) Airbnb: Make sure your Airbnb synchronization is ...

How to change pictures in FantasticStay

As a property manager eventually you might need to change pictures for your listing, and you may have noticed that currently there is no specific section in FantasticStay for you to change them. This will change soon as a dedicated section just for ...

How to mark-up the prices for individual channels?

A mark-up is the amount of money (as a percentage) added to the night rate to cover the commission of the channel you advertise your listings on. To mark-up the price of a listing, follow these steps: Go to the Listings section on your ...

Listing's Calendar Overview

Upon accessing the calendar for a specific listing, you are able to see the monthly revenue for the given listing, it's occupancy, and its average nightly rate at the top of the page as per the example below: If you have set specific revenue targets ...

How to add a listing nickname?

To create or change the name of your listing on FantasticStay, follow these steps: Go to the Listings section in your FantasticStay dashboard Select a listing On the left-hand side menu, choose Settings Stay in the General tab Scroll down to the ...