How to connect your Stripe account to FantasticStay
Stripe is an online payment processing system that allows you to manage your payments easily and securely. FantasticStay has seamless integration with Stripe, which is PCI-certified - this is the highest level of security certification in the payment industry.

Stripe is available for all FantasticStay users. Free version users will be charged 0.8% of the payments made via our platform, while users who have upgraded to a paid version won't be charged additionally.
To connect your Stripe account to FantasticStay, follow these steps:
Go to the Apps section on your FantasticStay dashboard

Select Stripe

Click the Connect new Account button


You'll be redirected to a connection page where you can either sign in in your Stripe account or create one




Once done, you'll be re-directed back to FantasticStay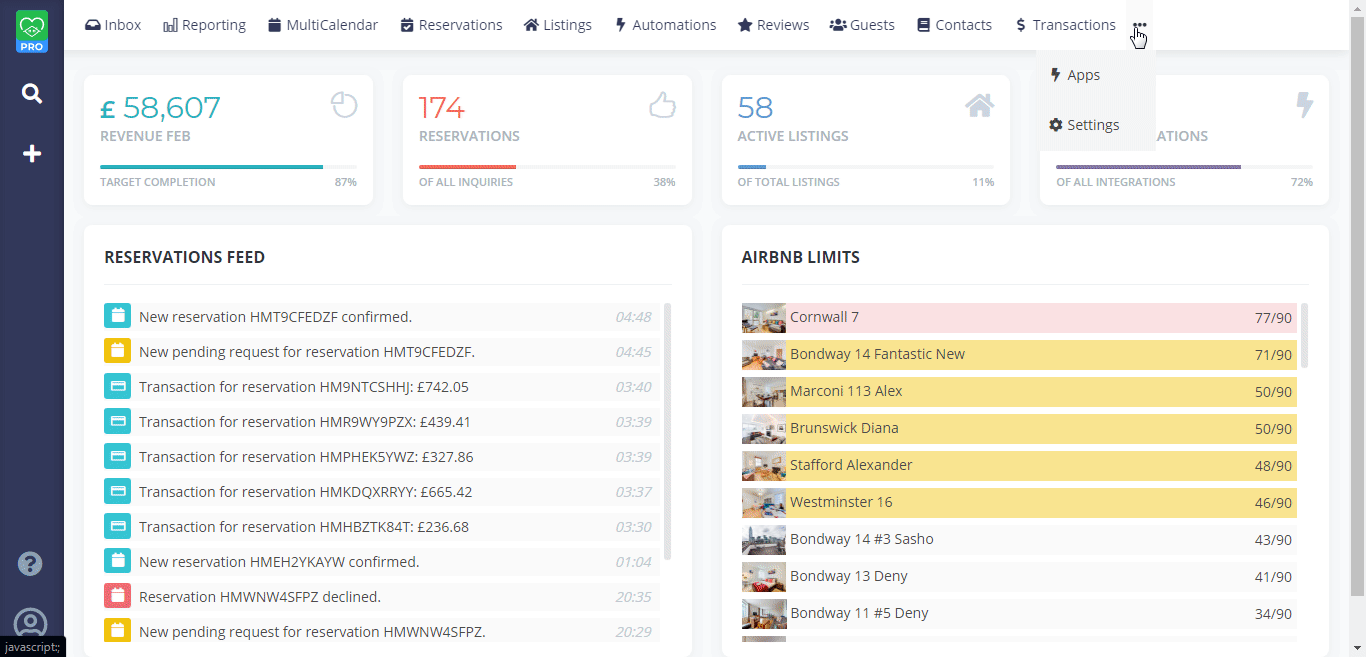 Related Articles

How to connect your Airbnb account to FantasticStay?

FantasticStay has a direct interface connection with Airbnb. This allows property managers to have instants synchronization of all of their Airbnb listing data. This is a quick guide on how to connect your Airbnb listings with FantasticStay, so that ...

Getting Started with FantasticStay

FantasticStay is a robust Airbnb and Vacation Rental management platform that helps you manage your channels and listings, optimize your messaging, payments and team and save you time while doing it. We are property managers ourselves and throughout ...

How to connect to Booking.com

FantasticStay has a direct interface connection with Booking.com. This allows property managers to have instant synchronization of all of their Booking.com listings data. This is a quick guide on how to connect your Booking.com listings with ...

How to setup a date format for your FantasticStay account?

To setup a date format for your FantasticStay account, follow these steps: Go to the Settings section on your FantasticStay dashboard Select the desired date format from the drop-down menu Save changes

How to upload an avatar to your FantasticStay account?

To upload an avatar to your FantasticStay account, follow these steps: Go to the Settings section on your FantasticStay dashboard On the left-hand side, click on change avatar Upload a new photo from your computer Save changes