How to pre-approve reservation inquiry?
FantasticStay makes it possible for you to pre-approve Airbnb inquiries directly from your inbox.

To pre-approve an inquiry, follow these steps:
Go to the Inbox section on your FantasticStay dashboard

Open an inquiry thread

You'll find the Pre-approve button on the top right corner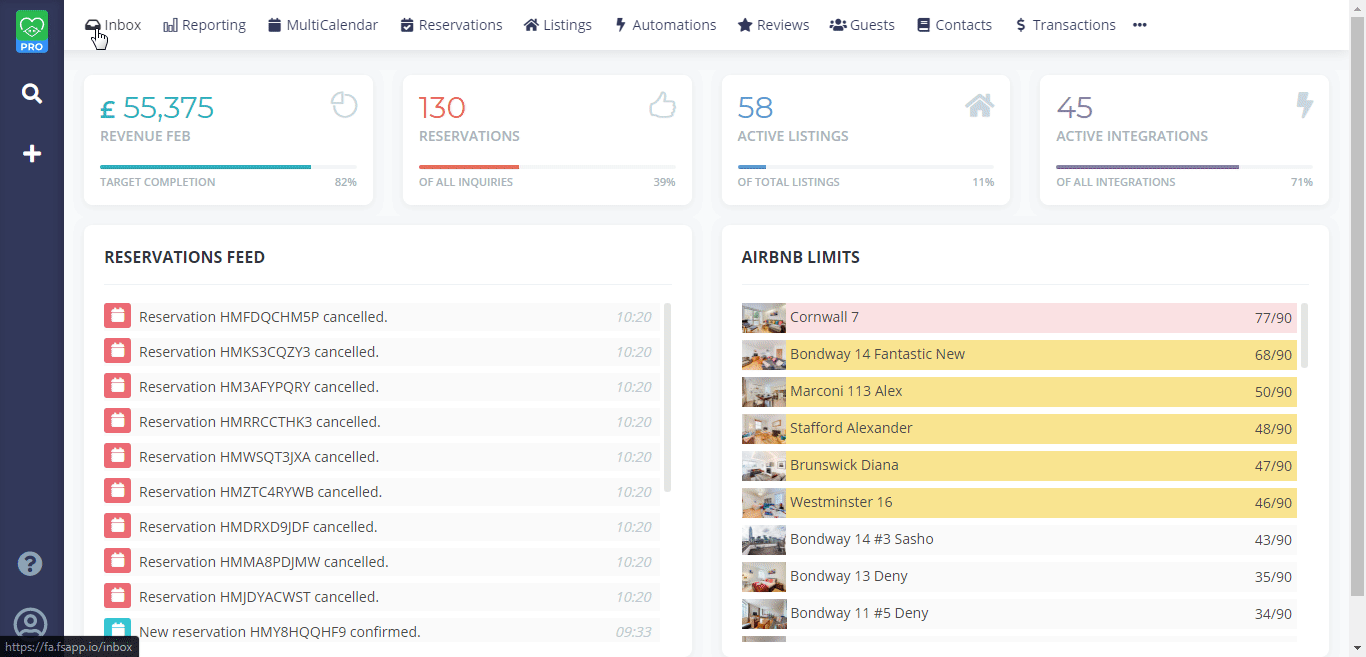 Related Articles

How to move or cancel reservations in FantasticStay

Depending on the reservation source, there are generally three ways to cancel a reservation when you're connected to Fantasticstay: 1) Airbnb - Booking - RentalsUnited: for these channels you ALWAYS have to move and/or cancel reservations directly in ...

Excel Reservation Import

FantasticStay offers you the possibility to import a list of reservations from an Excel file The first step is to prepare your file inserting the following mandatory fields: Guest name Check-in Check-out Listing title Source The other additional ...

How to add a manual reservation?

FantasticStay provides with the opportunity to create manual reservations. You can do that from the Reservations sections or by clicking on the + button on the left-hand side of your dashboard, just under the search bar. Click the +button Select the ...

Getting Started with FantasticStay

FantasticStay is a robust Airbnb and Vacation Rental management platform that helps you manage your channels and listings, optimize your messaging, payments and team and save you time while doing it. We are property managers ourselves and throughout ...

How to create Auto Payment?

The automated payments section allows you to set up and manage your payments, notifications and payment providers. To access the Automated Payments, go to the Apps and click on Automated Payments. Auto payment rules This is a list of all of your ...